Happy Purrs Any Occassion Gift Box
You will get many happy purrs for this kitty gift!
This is a classic collection of feline favorites: 10 toys that roll, rattle, crinkle, or contain catnip. No 2 gift boxes are the same, toys will vary.
It's a great feline entertainment system, all attractively packed in a clear box, a fun birthday, get well, paw print or thank you sticker complete with bow ready for gift giving!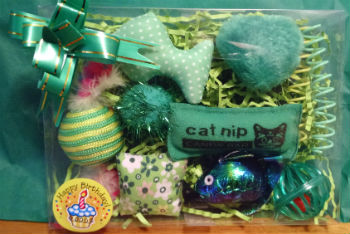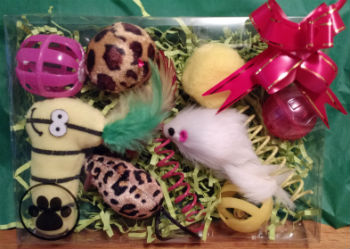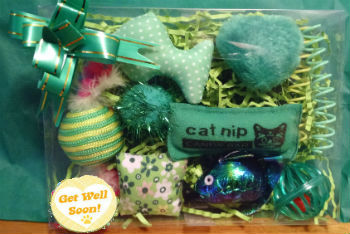 Fast or Express Shipping is available for this item.
Ships in 4-7 Days
Happy Purrs Any Occassion Gift Box- $13.99