Custom 3 Tier Wedding Cake for Dogs
This was inspired by a custom cake seen below. This was a beast of a cake it weighed 20 lbs! So in honor of this cake we will do a smaller one. The smaller cake will still be a good size and very impressive with 3 tiers measuring bottom to top at 9" x 6" x 4".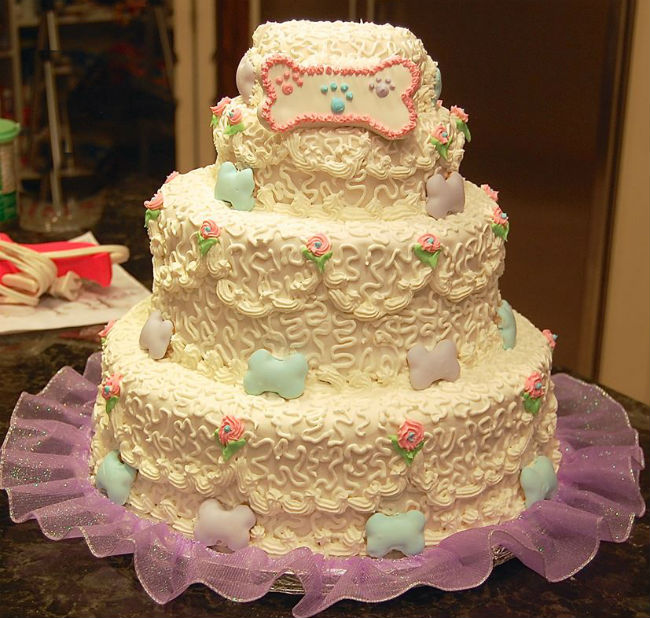 Ships in
3 weeks
Larger Item shipping is more.
Express Shipping is not available for this item.
Custom 3 Tier Wedding Cake for Dogs-$87.50