Handmade Dog Toy Storage Box
Handmade and Hand Painted Wood Toy Box for your sweet dog. The toy box is painted with acrylic paint and then sprayed with lacquer to seal it.
We can personalize with a name instead of my toys paws off. If you type in your dog's name and selet my toys paws off, We will do the middle bone with your dog's name only. It can only fit one or the other, either your dog's name or the saying My toys paws off.
You can add the cut out bone handles. You can either have woof handpainted or on wooden bones .
Toy box approx. size: 7" wide x 16" long and 6.5-7.5" high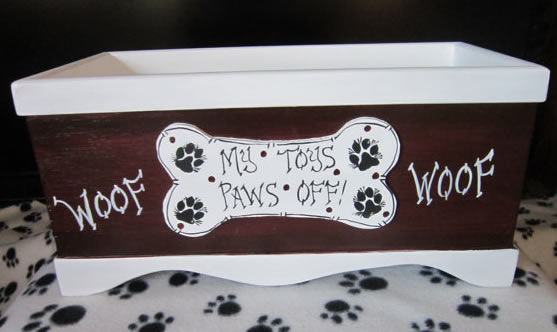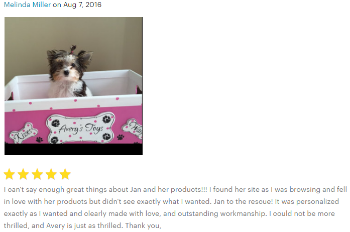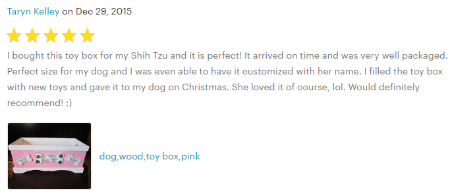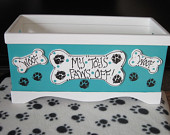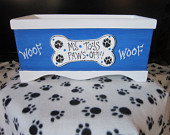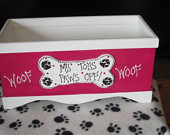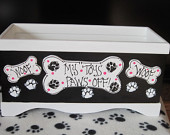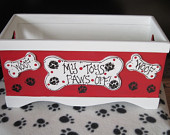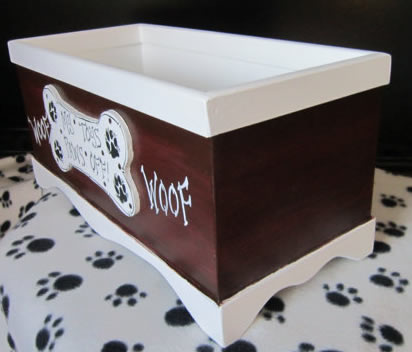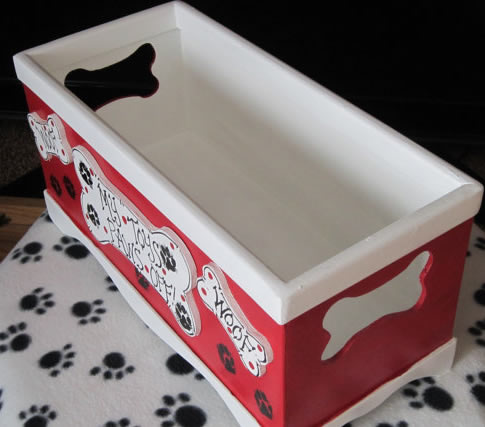 Need a bigger toy box? We can make it for you!
Large: 10" wide 20" long and 8" deep for $62.00
XL: 35" long,10" Wide and 12" high for $111.00 (Includes shipping)
WINTER NOTICE: Please bear in mind it will take the full 8-15 days to make, colder weather and paint do not work well together, so we have to do extra steps to make sure the paint drys perfect. Unless you choose faster shipping, we have a special drying unit for faster shipping boxes.
Ships in 8-15 days,
Larger Item Shipping is More
FASTER SHIPPING IS AVAILABLE Ships in 4-6 days
Express Shipping is not available for this item.
Handmade Personalized Dog Toy Storage Box- $48.99