Pet Gear Special Edition Pet Stroller
Pet Gear strollers are a great way to take your pet with you on a long walk through the park, a walk around the block, or maybe even shopping at the mall. They safely contain and protect your pet wherever you go. The Special Edition stroller has a classic Euro-Canopy, deluxe thick fleece pad, waterproof interior pad, interior tether, large easy-access storage basket, parent tray, front locking swivel wheels, rear shock absorbers, and brakes. Ideal for pets up to 45-pounds.
A1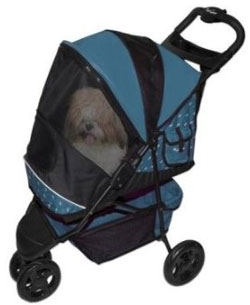 A2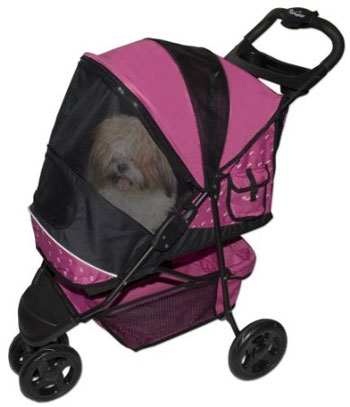 A3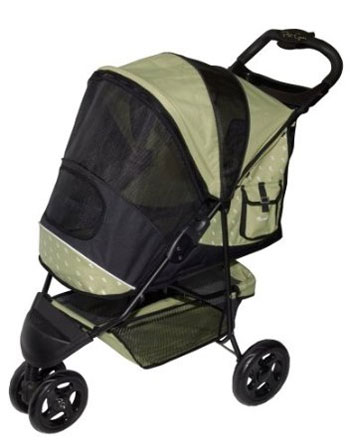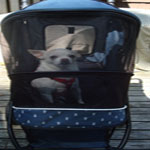 I bought this to replace an older - and much cheaper - stroller. The old stroller was too low, the handle was too short and we kept kicking the rear axle. It was very flimsy but I got what I paid for. I love our new Pet Gear stroller. It is extremely easy to assemble and the good quality is obvious. The handle is the perfect height and shape to make it comfortable for me. It turns and handles very smoothly. Love the tray with 2 cup holders and the storage basket underneath. So glad I bought this!
Michelle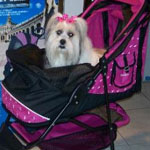 Easy to assemble...my pups fit comfortably in it and love riding in it. Great product and easy to handle!
Christy
Express Shipping is available for this item.
Ships in 4-6 Days
Pet Gear Special Edition Pet Stroller-$124.00