Handmade Wood Elegant Pet Beds
Adorable custom made wooden dog bed. This is hand-made, hand-painted with latex acrylic paint and sealed with a lacquer finish. The cushion is cotton polyfil. The pillowcase has Velcro sewed on one end for taking off and easy washing. The bed measures 17.25" wide and 22" long. The bed will come in 3 sections the front, back and mattress frame. It will be easily marked for you to put together with 8 screws enclosed. This bed would typically fit smaller breed of dogs.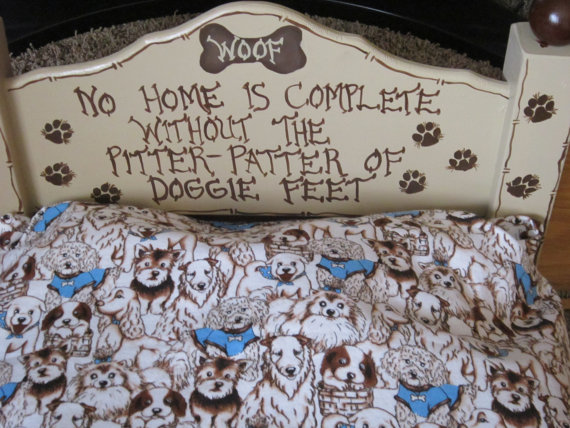 A1)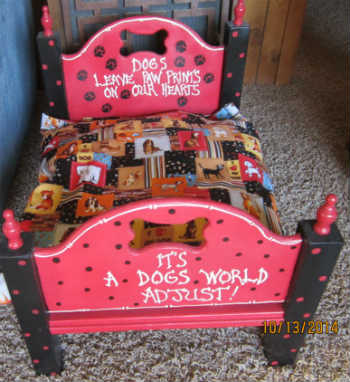 A2)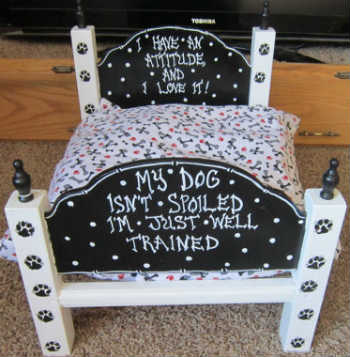 A3)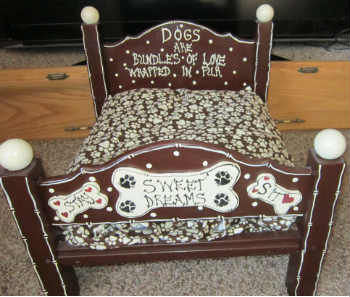 A4)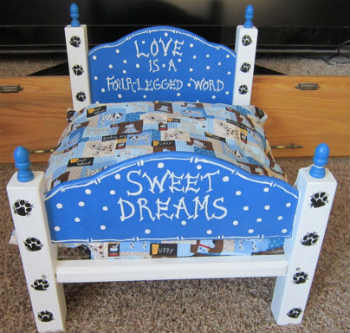 A5)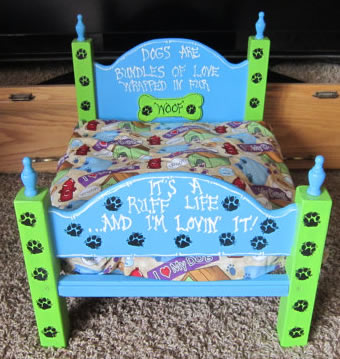 A6)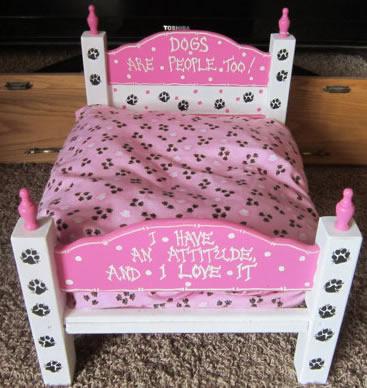 A7)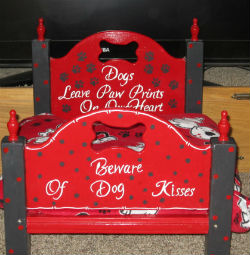 A8)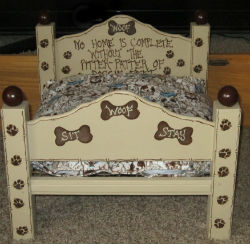 Express Shipping is not available for this item.
Ships in 10-12 Days Larger Item: Shipping is more.
Handmade Wood Elegant Pet Beds- $155.50