Laineys Mousey Meownuts
Mousey Meownuts are FULL of 2 awesome things, Mice and Nip! They are Carob Donuts baked to a moist (but they harden as they age) yummy flavor FILLED with Mice Nip cookies, peppermint & my custom blend of Nip we then dip them into sugar free yogurt icing, lastly they are topped with NIP.
You will receive 4 donuts with this listing and they Can be frozen for future Noms.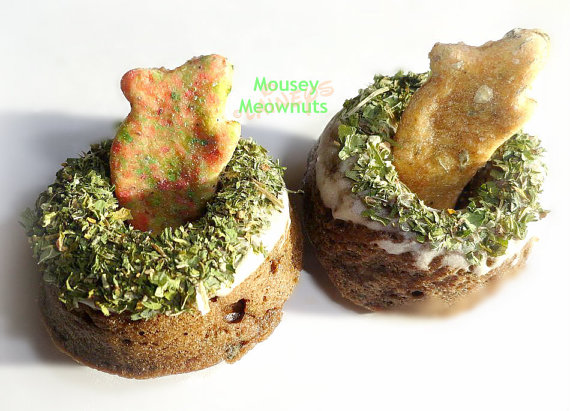 Ships in
7-10
Days
Express Shipping is not available for this item.
Laineys Mousey Meownuts- $8.50