Kitty Birthday Cakes For Cats
Kitty Birthday Cakes for Cats are Our FIRST Specially decorated kitty cake!
Please note the outter shell is a hard yogurt shell coating that softens as it is eatten, cut it and inside is a dryer textured cake to prevent molding. A softer moist cake would be a bad combo for fish and humidity.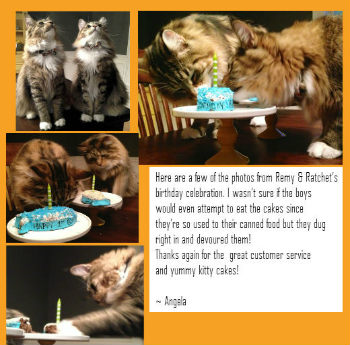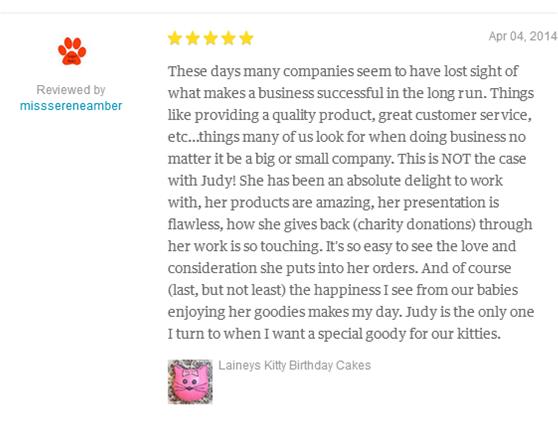 We start with a cake made of carob and add baked Pink Salmon OR White Albacore Tuna and Our Custom blend of Nip! We bake it in a Kitty OR Fish Mold and than Decorate it in either Pretty Pinks for Beautiful Blues!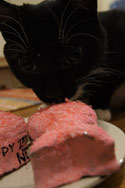 Her cake turned out AMAZING and she loved it! Thank all of you so much!
Sharlyn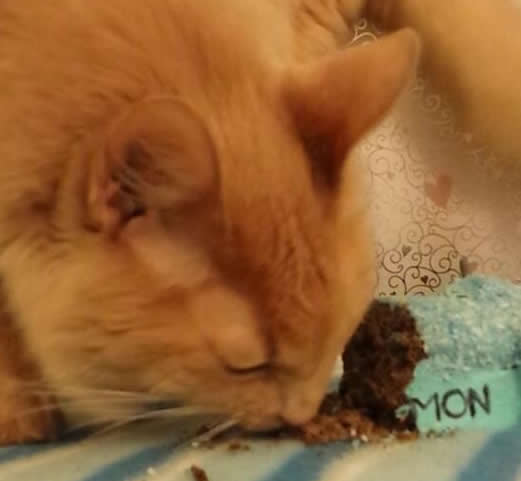 I use a custom blend of kitty Nip, Mint and Parsley in my NIP Cookies, which are homegrown in season. UNLIKE my doggie cookies, THESE are NOT made for humans...which JUST means Mommy's & Daddy's NO taste testing UNLESS you like dried salmon mixed with Nip!!
These are Wheat Free, Grain Free and Gluten Free.
PLEASE NOTE: Despite my best efforts in packaging, I can NOT guarantee that you will not have some damage. I will continue to make every effort possible to package these items carefully so that they will arrive safely. We Ask that you Please help in alerting us to any problems so that we may access the situation and rectify them! As much as you MAY want to be surprised at how your cake looks it MUST come out of the box once it is delivered!
Choose from Pink or Blue yogurt Icing and Tuna or Pink Salmon cake.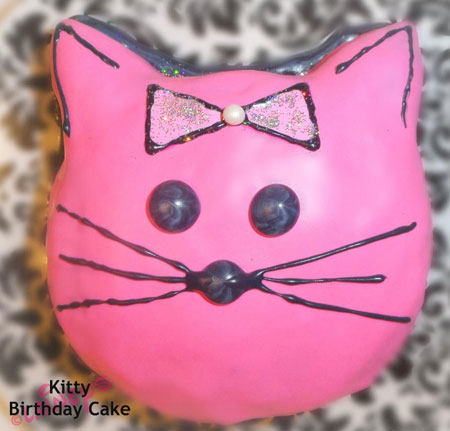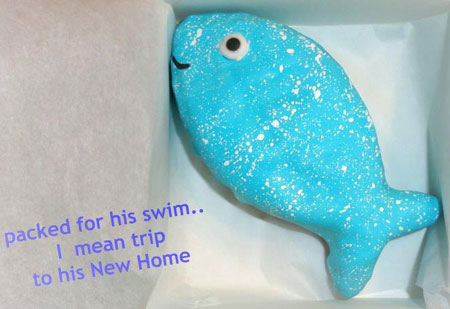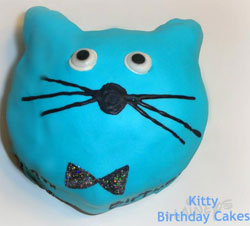 Ships
USPS Fast Ship So Shipping is more
DUE TO HEALTH CONCERNS SINCE CAKE IS MADE WITH FISH WE ONLY SHIP VIA USPS Express SO IT WILL ARRIVE FRESH AND QUICKLY CAKE TAKES 7 DAYS TO PREPARE THEN SHIPPED EXPRESS SHIPPING SO IT WILL ARRIVE IN 9 BUSINESS DAYS
Kitty Birthday Cakes For Cats-$19.50