Handmade Princess Cat Bed
Looking for a unique cat bed? Check out the handmade princess cat bed for something completely different. It measures 13.5" wide and 22.75" long. When we ship it we will take it apart, but there are only 3 wood parts plus the mattress, and 8 screws we will include directions it is really easy to put together.
Want something different written on the headboard and footboard? Just let us know on the shopping cart page in the orange text box at the bottom of the page and click the update button.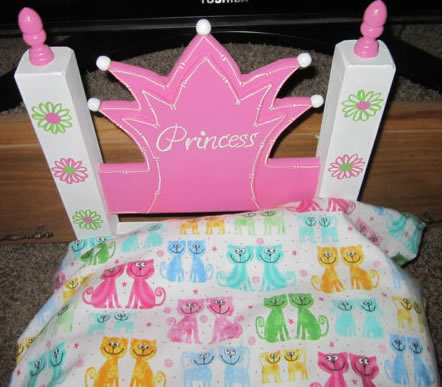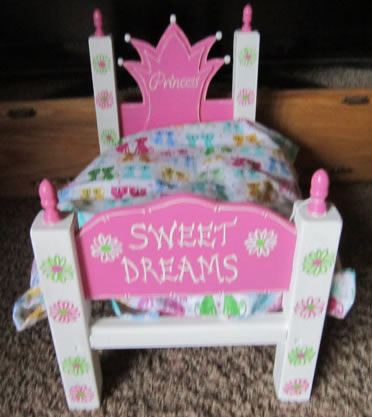 Express Shipping is not available for this item.
Ships in 10-15 Days Larger Item: Shipping is more.
Handmade Princess Cat Bed- $125.00