Halloween Cookies For Dogs
Give your dog or a furry friend a Happy Halloween Gift with these fun spooky gift sets. Each treat is made with crunchy peanut butter dough and covered with yogurt, peanut butter or carob frosting and lots of sprinkles. Each box comes with an assortment of colors.
Every batch of treats is baked by hand and in small batches to make certain you receive the freshest product. Nothing is more important then the quality and integrity of our products.
A1) (3 qty)Large Bones 5" x 2"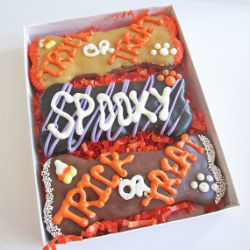 A2)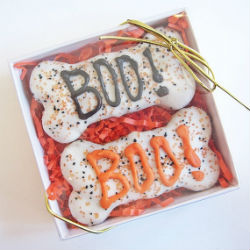 A3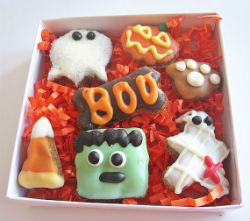 A4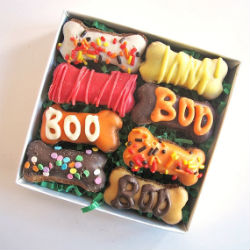 A5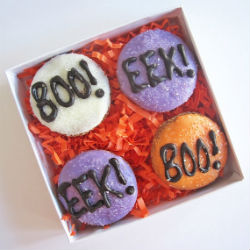 A6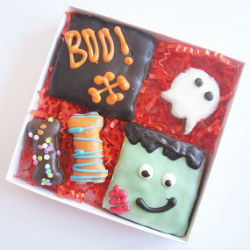 PLEASE NOTE: Despite my best efforts in packaging, I can NOT guarantee that you will not have some damage. I will continue to make every effort possible to package these items carefully so that they will arrive safely.
TUESDAY NOV 1st IS THE LAST DAY THESE ARE AVAILABLE!!!
Fast shipping is available. Express Shipping is not available for this item.
Halloween Treats For Dogs- $12.50
SPOOKY SALE $6.95