Organic Cookie Sampler for Dogs
This wonderful gift box contains 20 of our best-selling cookie jar varieties, including: Carob Chip Cookies, Belly Rubs, Snickerdoodles, Muddy Paws and Nature Hikes. As well as a beautiful hand-made letterpressed gift tag. These really are a wonderful package.
Box Size: 4.75" x 5.75" (contains 20 treats)
ONLY THE BEST Ingrediants
Made with Organic Ingredients
Chemical & Preservative Free
NO Artificial Colors or Flavors
Wheat, Corn & Soy Free
Free of Sugar, Salt & Fillers
A1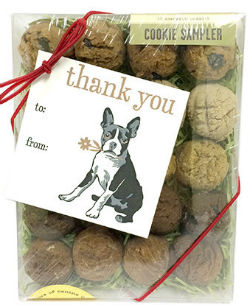 A2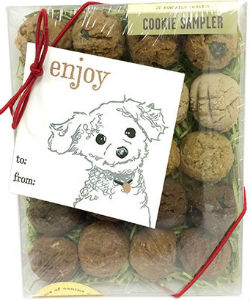 A3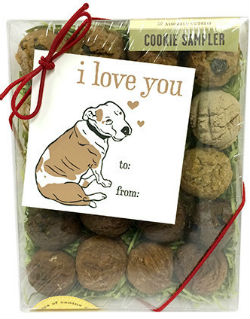 PLEASE NOTE: Despite my best efforts in packaging, I can NOT guarantee that you will not have some damage. I will continue to make every effort possible to package these items carefully so that they will arrive safely.
PLEASE allow up to 4-7 days for cooking time BEFORE shipping
Ships via USPS PRIORITY FLAT RATE
$11.99
Fast Shipping
is available for this item.
Organic Cookie Sampler for Dogs- $13.99