JW TREAT TOWER SMALL
It wobbles and out come treats! A playful learning activity. Treats go in at the top and randomly come out at the bottom. Use any kibble or treat that fits in the hole size. Not for use in dishwasher.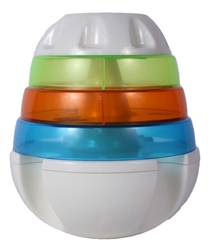 Ships in 4-7 Days
Express Shipping is not available for this item.
JW TREAT TOWER SMALL- $15.50