Personalized Dog Bone
CUTE! Toy is in the shape of a dog bone with your dog's name embroidered on it! Two small squeakers on each end. Letters are bold and easy to read. Can embroider up to 8 letters.
GENTLE TOY! Denim material. Soft toy. Good for all dogs/animals, especially ones with small mouths. Safe for dogs/animals with problem teeth or no teeth.
Listed below some of the items offer Small, Medium or Large in your choice of fabric.
A1) Small Only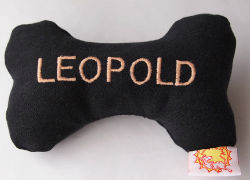 A2) Small Only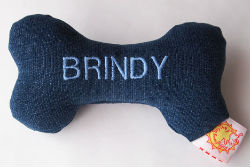 A3) Small Only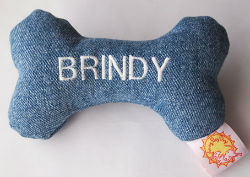 A4) Large Only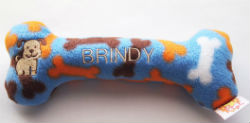 A5) Small Only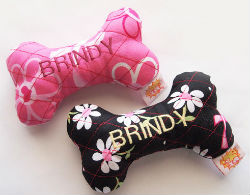 A5) Fabric Choices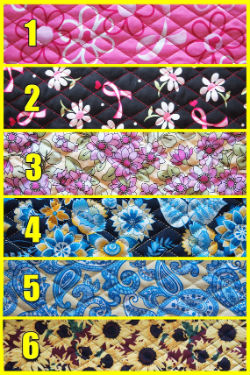 A6) Small, Med or Large
A6) Fabric Choices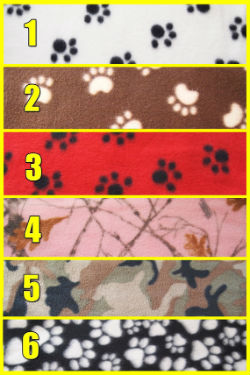 Ships in 5-7 days
Express Shipping is not available for this item.
Personalized Dog Bone $10.00 (S) $12.00 (M) $15.00 (L)