Dog Coffee Cup Toy
For the pup owner who has a Love of Starbucks coffee. This would be a cute gift paired with a Starbucks gift card for the human and the toy for the pup.
This measures approximately 6.5 in by 5 inches. Great gift for that special dog or for a new puppy or ADOPTED/RESCUED Family Member!
Toy for Small to Medium Sized Dogs. Made with quality fleece, batting, poly embroidery threads Machine embroidered, hand stuffed & finished..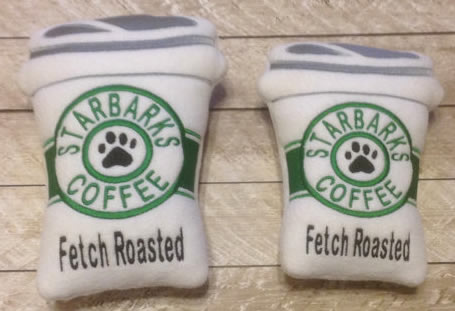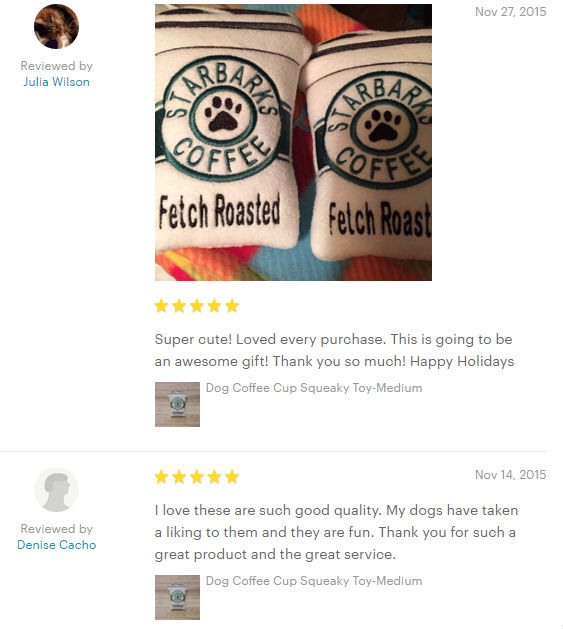 Ships in 4-7 Days
Express Shipping is not available for this item.
Dog Coffee Cup Toy - $10.00 (S) $12.00 (M)