Personalized Scalloped Oval Metal Toy Bucket
Makes a great gift for a family with a new puppy or kitten. Will store lots of toys or treats. This large oval metal tub has a scalloped edge, threaded with ribbon and a bow, personalized with a name over a paw print in high quality vinyl. Decorated with smaller paw printed and polka dots. Ribbon may vary, but will match your color choices.
19" long x 12" wide and 8" tall.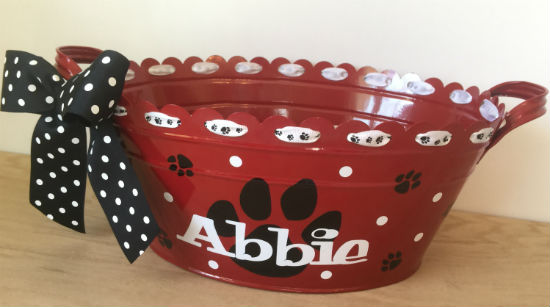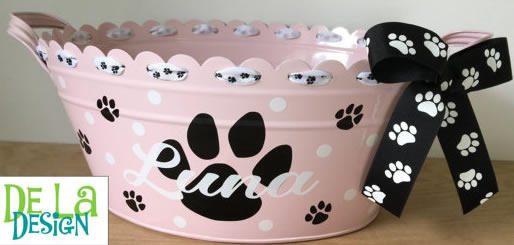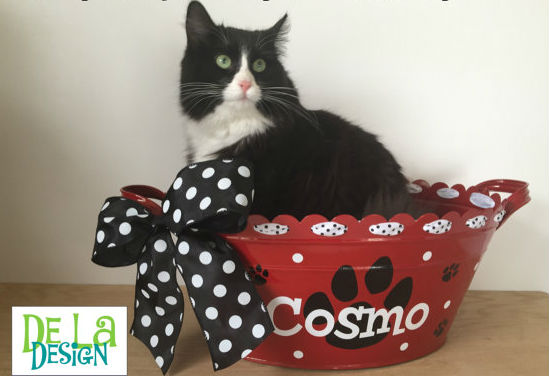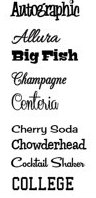 Express Shipping will not be available for this item
Shipping is more due to size
Ships in 6-15 days
Personalized Scalloped Oval Metal Toy Bucket - $48.50