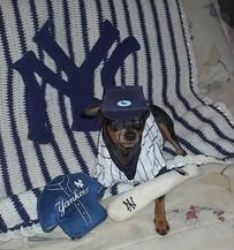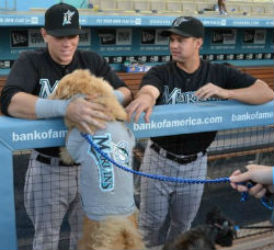 Official NFL, MLB, College, NHL, NBA, Nascar Dog Apparel, Leashes & Toys
Please note due to the amount of inventory that we have to list, we do not have it all listed on the site at this time.
Please email us and we will send the teams you want to see. We send you a special order url to purchase your items if you decide you would like to purchase them.

Due to the large number of teams and items available, it's impossible for us to list every possible item here, so please Email Us for a detailed list of items for your favorite team.
Here are some of the teams available:
Arizona Cardinals Baltimore Ravens
Carolina Panthers
Cincinnati Bengals
Dallas Cowboys
Detroit Lions
Houston Texans
Jacksonville Jaguars
Miami Dolphins
New England Patriots
New York Giants
NFL CAT
Philadelphia Eagles
San Diego Chargers
Seattle Seahawks
Tampa Bay Buccaneers
Washington Redskins
Alabama Crimson Tide
Auburn Tigers
California Berkeley
Duke University
Florida State University
Georgia Bulldogs
Iowa Hawkeyes
James Madison
Kansas State
LSU Tigers
Miami Hurricanes
Michigan Wolverines
Mississippi State
Nebraska Huskers
North Carolina Tarheels
Ohio State
Oklahoma State
Purdue University
Tennessee Volunteers
Texas Longhorns
UCLA Bruins
University of Connecticut
University of Maryland
University of New Mexico
University of South Carolina
University of Utah
USC Trojans
Virginia Tech

Atlanta Falcons
Buffalo Bills
Chicago Bears
Cleveland Browns
Denver Broncos
Green Bay Packers
Indianapolis Colts
Kansas City Chiefs
Minnesota Vikings
New Orleans Saints
New York Jets
Oakland Raiders
Pittsburgh Steelers
San Francisco 49ers
St. Louis Rams
Tennessee Titans
Arkansas Razorbacks
Boston College
Clemson Tigers
Florida Gators
Georgetown Hoyas
Georgia Tech
Iowa State
Kansas Jayhawks
Kentucky Wildcats
Marshall University
Michigan State
Mississippi Rebels
Missouri Tigers
North Carolina State
Notre Dame
Oklahoma Sooners
Penn State
Syracuse
Texas A&M
Texas Tech
University of Colorado
University of Illinois
University of Memphis
University of Oregon
U of South Florida
University of Wisconsin
Vanderbilt University
West Virginia Uiversity