Personalized Bear Dog Toy with Squeaker or Crinkle
CUTE! Round toy with cute bear face in pink or blue! Choose squeaker or crinkle! Name embroidered on back.
Letters are bold and easy to read. Can embroider up to 8 letters. Name will be same color as bear face.
Soft material. Good for all dogs, especially ones with small mouths. Safe for dogs with problem teeth or no teeth.
Lots of noise for lots of fun! Squeaker toy has one large squeaker in middle surrounded by poly-fil. Crinkle toy has only crinkle paper throughout toy. Ears and hands on both toys will have crinkle paper inside.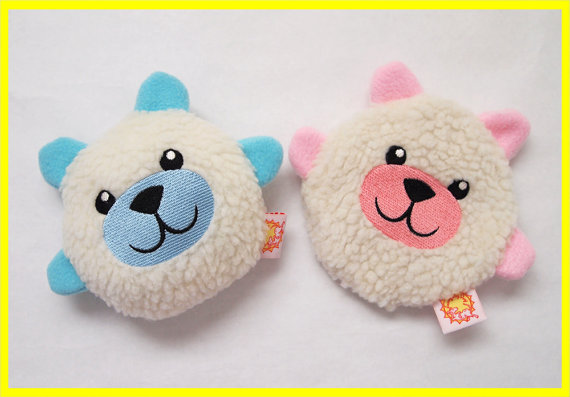 Ships in 4-18 Days
Express Shipping is not available for this item.
Personalized Bear Dog Toy with Squeaker or Crinkle
- $15.95