Doggie Dreams Music For Dogs
According to the authors Leeds and Wagner (Through a Dog's Ear), low tones and slow tempos played on a solo instrument can change canine physiology, causing heart rates to drop, brain waves to calm, and stress levels to plummet.
These mellow cello melodies create calm and soothing sounds for canines and their humans too!
This CD is a great for a get well gift or even a new puppy learning to settle into their new home.
During the photography session for the cover, we ended up taking over 100 photos of Olive relaxing while listening to Doggie Dreams. We didn't anticipate the level of cooperation we'd have from this ten month old puppy, and could only attribute it to the mellow sounds of the cello played by Jane Firmunn Hollander, cellist and pianist on this recording.
This remarkable CD is dedicated to the memory of Ms. Hollander's beloved dog Mini, as well as all of our canine friends who have brought a special kind of music into our lives. Ms. Hollander plays multiple tracks of all of the cello parts as well as the piano accompaniments. Mrs. Hollander's daughter is continuing the legacy of this great cd, her mother, the cellist on this cd passed from cancer.
Tracks include:
Flower Duet from the opera Lakme by Leo Delibes
Oblivion by Astor Piazolla
Gloomy Sunday (improvisation by Rezso Seress/Jane Hollander)
Concerto for Two Violoncellos by J.S. Bach, transcribed for the cello by Jane Hollander
Sicilienne by Maria Theresia Von Paradis Milonga en re by Astor Piazzolla
Concerto No. 2 in e minor opus 30 (Andante Tranquillo) by Victor Herbert
Polovtsian Dance from Prince Igor by Alexander Borodin
Canon in D Major by Johann Pachelbel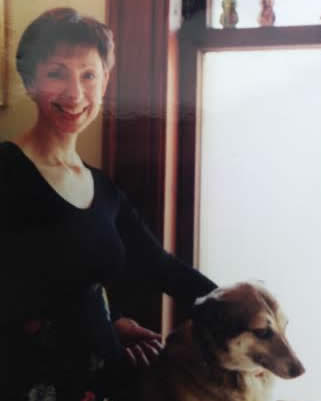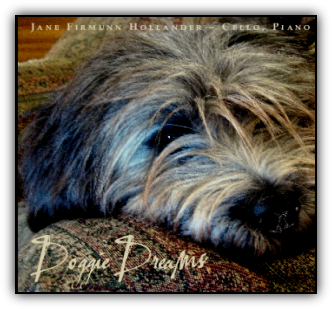 Ships in 4-7 days
Express Shipping is not available for this item.
Doggie Dreams Music For Dogs $19.99