Pet Kelp Supplemental Treats

For 400 years, fisherman and farmers along the rugged Nova Scotia coast have used kelp as a mineral and vitamin supplement to keep their animals healthy, hardy and happy.
Pet Kelp is a seaweed-based nutrition booster for cats. Designed to be added to a good food, our powdered seaweed formulas provide both the extra minerals and vitamins that they need to complete their nutritional needs.
A1)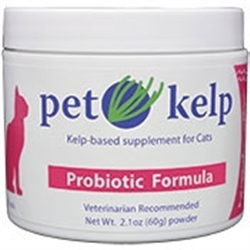 A2)
A3)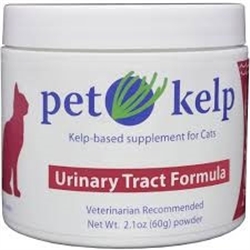 A4)

Ships in 4-7 Days
Express Shipping is not available for this item.
Pet Kelp Supplemental Treats- $10.50