Pet Kelp Supplemental Treats
For 400 years, fisherman and farmers along the rugged Nova Scotia coast have used kelp as a mineral and vitamin supplement to keep their animals healthy, hardy and happy.
KELPIES our new line of healthy treats for dogs. With Kelpies, we have paired our mineral- rich Pet Kelp blend with the nutritional benefits of fruit, held together by omega- rich flax and fish oil. These yummy soft chew treats can be broken up and used as training aids or simply given to your pet as a high nutrient treat alternative.
Our new Pet Kelp Jerky line features USA grown premium meats infused with our mineral-rich kelp blend and select fruits to create yummy meat jerkies that are loaded with health-enhancing vitamins, minerals, omegas and polyphenols.
A1) Pet Kelp Chicken Jerky 3oz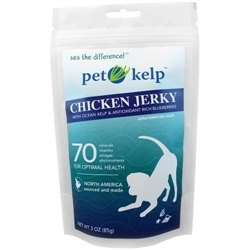 A2) Pet Kelp Duck Cranberry Jerky 3oz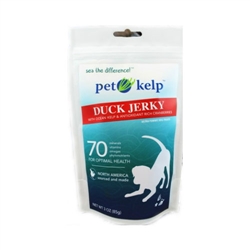 A3) Pet Kelp Turkey Apple Jerky 3oz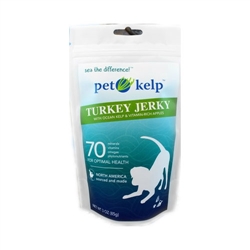 A4) Pet Kelp Chicken Pumpkin Jerky 3oz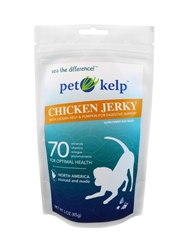 A5) Pet Kelp Blueberry Kelpies for dogs 4.2oz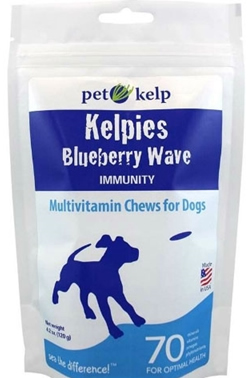 A6) Pet Kelp Cranberry Kelpies for dogs 4.2oz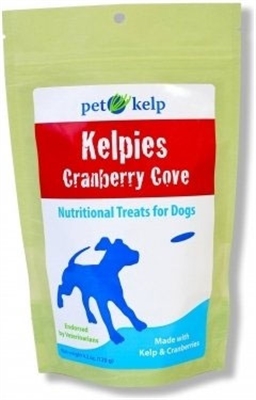 A7) Pet Kelp Pumpkin Kelpies 4.2oz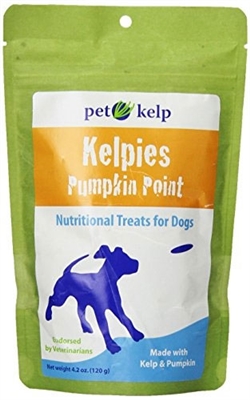 A8) Pet Kelp Fun and Free Mobility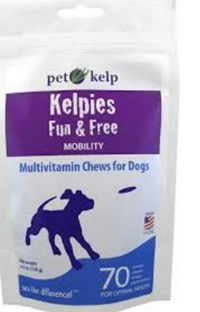 Ships in 4-7 Days
Express Shipping is not available for this item.
Pet Kelp Supplemental Treats- $15.50