GET BETTER GIFT BOX
Puppy under the weather? Make him or her feel better with this cutest gift box. The biscuits are GRAIN-FREE and are made out of organic Peanut Butter and Banana. They are dehydrated after baking to ensure longer freshness. This recipe has been approved and registered with NY State Dept. of Agriculture and Markets.
Contains two 3" X 3" hearts, two 2" pills, four 1/5" caplets, and two 3.25" X 1" band-aids biscuits, decorated with dog-friendly icing with no sugar. Approximately 7.5 oz.
The box measures 6" X 4.5" X 2 5/8".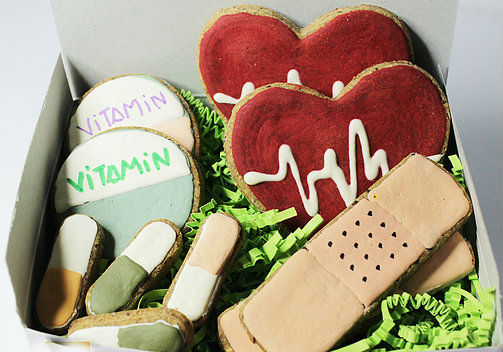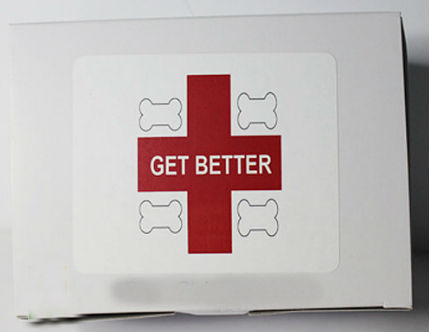 Ships in 4-7 Days
Fast Shipping is available for this item.
GET BETTER GIFT BOX- $21.50