Get Well Gift Box for Dogs
Send colorful get well wishes with this gift box. The pb treats come in a clear box and are wrapped with a bow. Comes in assorted colors, let us choose.
Choose from:
Regular or Deluxe Option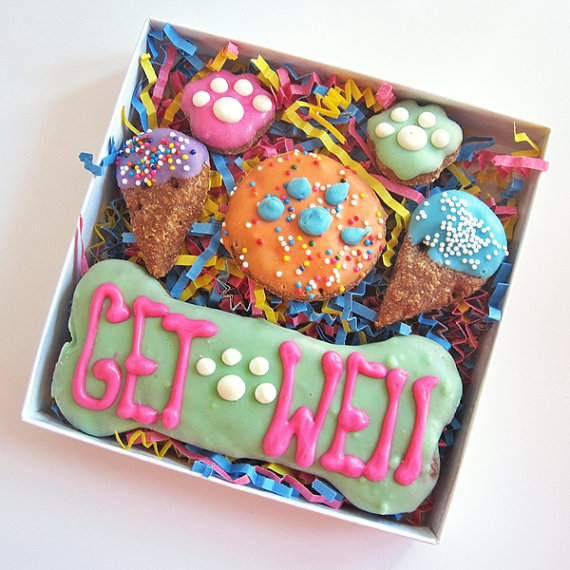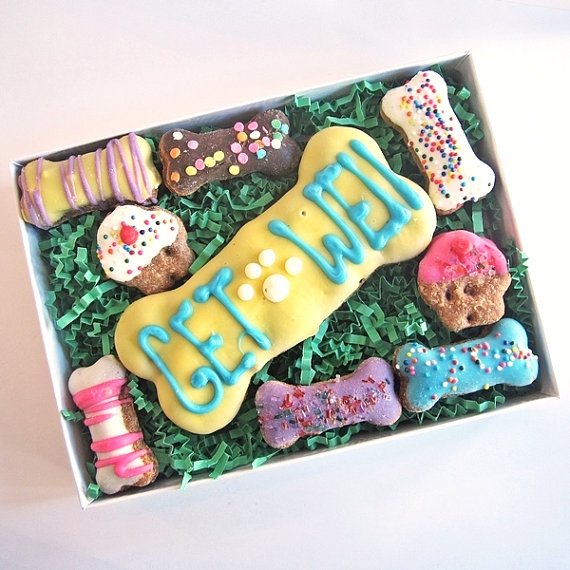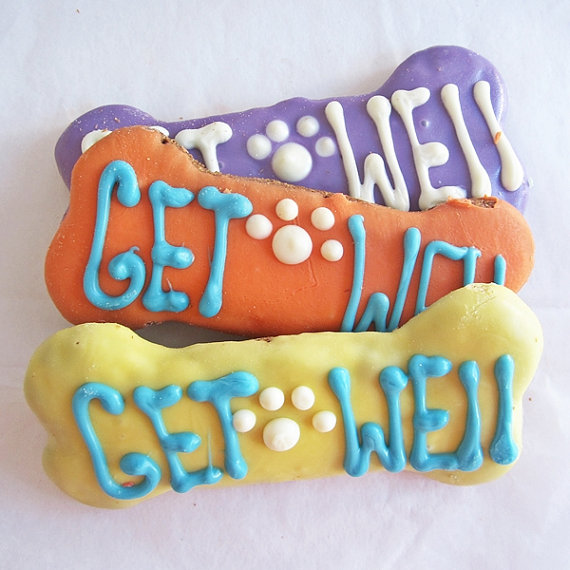 All Natural and Wholesome
Premium Human Grade Ingredients
No Added Salt
No Preservatives
No Artificial Colors
Soy Free
No Added Sugars
Made by Hand in Small Batches
Decorated by Hand
Made in the U.S.A. with Ingredients from the U.S.A.
PLEASE NOTE: Despite my best efforts in packaging, I can NOT guarantee that you will not have some damage. I will continue to make every effort possible to package these items carefully so that they will arrive safely.
Alternate site if shopping cart is down, purchase here: https://squareup.com/store/pampered-paw-gifts/

Ships in 4-7 Days
Fast Shipping is available for this item. Express shipping is not available.
Get Well Gift Box for Dogs- $11.99