Leopard Print with Sangria Interior Pull Out Pet Sleeper Sofa Bed
Pet Flys Sleeper Sofa is their very own place to enjoy it all. Designed with your pet's comfort in mind and Pet Flys signature flair to be one-of-a-kind, this is innovative luxury pet furniture in a league of its own! 100% USA made from durable, industrial foam and machine cut to pet perfection, this high-quality product!
Dimensions are: Closed: Length: 34" Width: 18" Open: (Sleeping Space) Length: 31" Depth: 16" Height: 15 "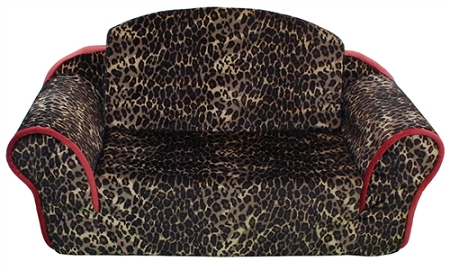 Ships in 4-7 Days
larger item shipping is more
Express Shipping is not available for this item.
Leopard Print with Sangria Interior Pull Out Pet Sleeper Sofa Bed- $144.00