Laineys Love DouNips
Laineys Love DouNips are FULL of NIPaLicious Goodness! They are Carob Donuts baked to a moist (but they harden as they age!) yummy flavor...FILLED with peppermint & my custom blend of Nip and Dipped into pink yogurt icing and finally topped with NIP!! Did we mention that there is Nip in these Donuts???? Just Meowin..... You will receive 5 donuts.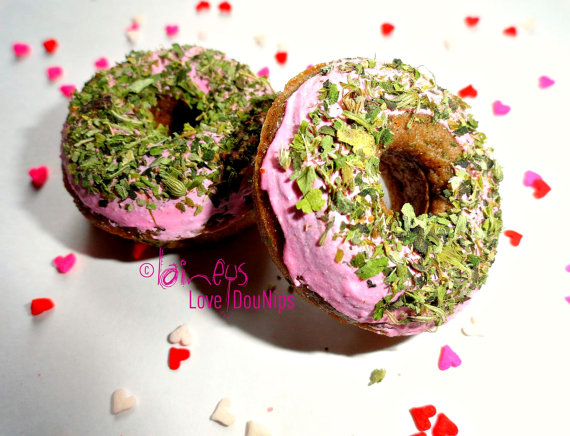 Express Shipping is not available for this item.
Ships in 4-7 Days
Laineys Love DouNips-$10.50