Organic CatNip Sachet
Your kitty will go crazy for this organic catnip sachet! This sturdy 3" x 4" cotton muslin bag is hand-filled with a generous 2/3 cup of organic fresh catnip. This sachet is durable and will last even with the feistiest kitty! No synthetic fertilizers or chemicals are used throughout the herbs lifetime.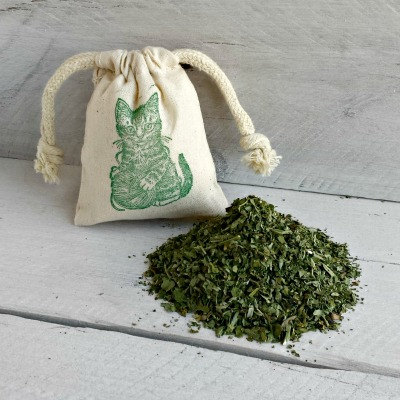 Ships in 4-7 Days
Express Shipping is not available for this item.
Organic CatNip Sachet- $5.50