Camping Summer Night Dog Treats
Summer nights filled with fireflies and warm breezes. Roasting marshmallows and camp fires warming your feet. These treats are perfect for your best friend to enjoy while you are caping under the stars.
All our treats are made fresh to order and we never use preservatives or Chemicals. All our treats are made from human grade ingredients.
Colors may vary. 7 treats ( 1 tree, 1 tent 2 sleeping bags, 1 fire, 1 marshmallow and 1 jar of fireflies)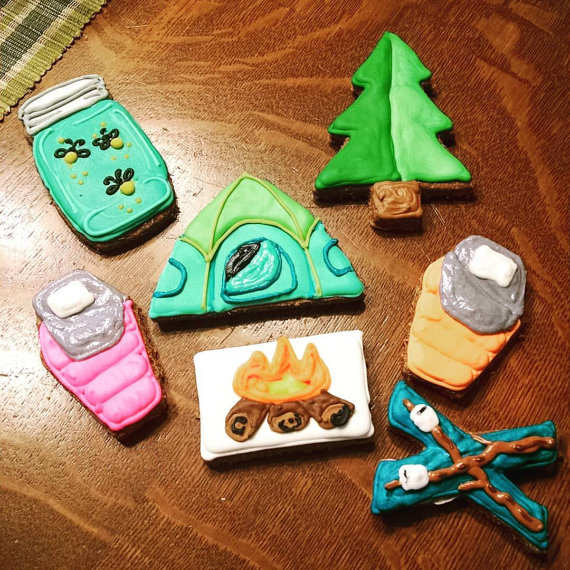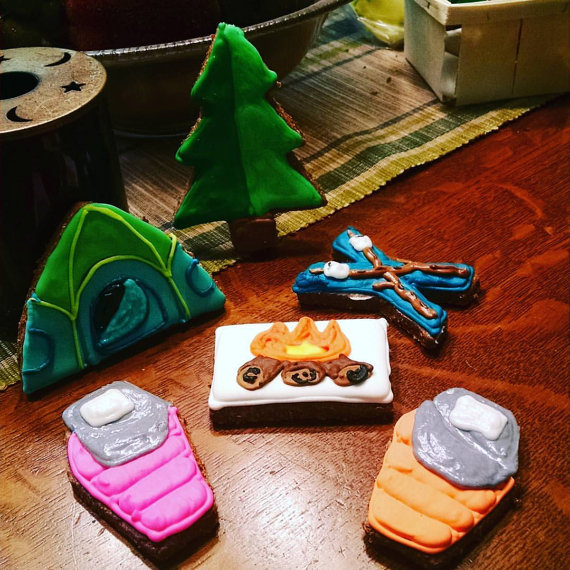 PLEASE NOTE: Despite my best efforts in packaging, I can NOT guarantee that you will not have some damage. I will continue to make every effort possible to package these items carefully so that they will arrive safely.
Ships in 4-7 days
Express Shipping is not available for this item.
Camping Summer Night Dog Treats $14.99