St Patty's Day Dog Treats
No salt, no added chemical preservatives, no artificial colorings and no artificial flavor. Hand made from scratch.
6 treats: 2 clovers 2 green beers 2 leprechauns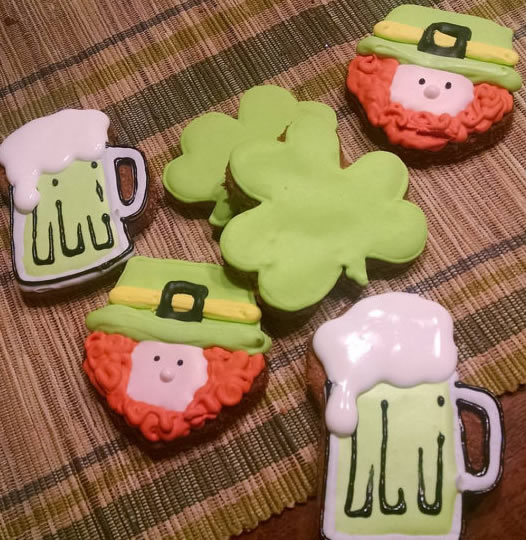 PLEASE NOTE: Despite my best efforts in packaging, I can NOT guarantee that you will not have some damage. I will continue to make every effort possible to package these items carefully so that they will arrive safely.
Ships in 4-7 days
Express Shipping is not available for this item.
St Patty's Day Dog Treats- $12.50