I Love Mom Clothing For Dogs
All of our Shirts are 50% cotton 50% Poly, it is washable and will not shrink! Made in the USA!
Measure Well These Are Not Returnable Nor Exchangeable.If you choose a color not available for that item as shown in the item images below, you will get black.
Bandanas: BOTH SIZES ARE FOR TIE-ON ONLY, THERE ARE NO BUCKLES ON THESE PRODUCTS
Small is a 14" x 14" square that is easily folded in half to create the triangle look needed. Roll the bandana until the desired length down the back has been achieved, then tie around the dog's neck.
Large is a 22" x 22" x 31" pre cut triangle. While this size will fit most breeds of dogs, we recommend rolling the bandana to the desired look before tying around the pet's neck. Our designs are placed in the lower corner to allow for this.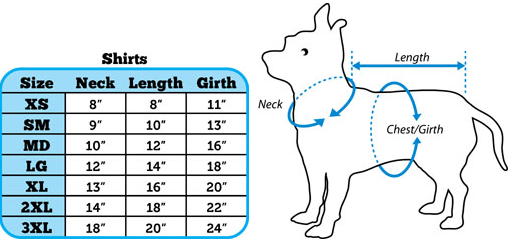 A1
A2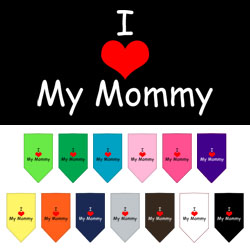 Ships in 4-7 Days
Express Shipping is not available for this item.
I Love Mom Clothing For Dogs-$12.5) (tee) $6.50 (bandana)