Sunny Bunny Gardens offers all-natural soap and other products to eco-conscious people who appreciate the gifts of nature. Many of our clients have seen what chemicals in their cosmetics can do to their skin and they turn to us for a better solution. Purchasing organic soap from Sunny Bunny Gardens means: Enjoying high-quality, all natural products made with hypoallergenic ingredients, perfect for any skin type.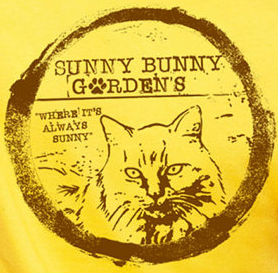 Supporting Best Friends Animal Sanctuary Charity.
Our soap is lovingly made in the U.S. in small batches so each soap arrives is pristine, fresh and with an uplifting natural fragrance.
A1)Organic Lavender Bud Infused Soap
A2)Chocolate Coffee Soap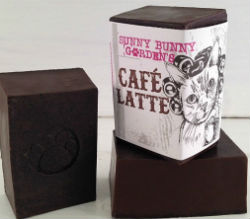 A3) Rose Soap With Infused Rose Petals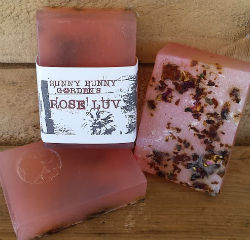 A4) Peach Soap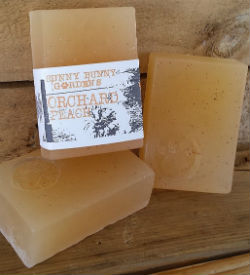 A5) Lemon Exfoliating Soap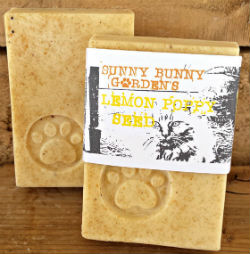 A6) Orange Marmalade Soap Bar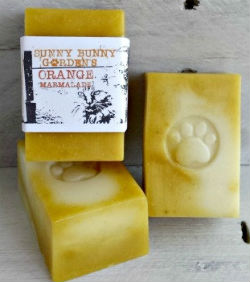 A7)Berrie Smoothie Soap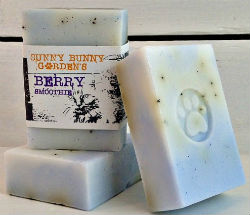 A8) Chocolate Mint Soap Bar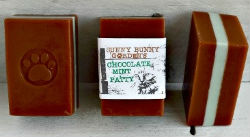 A9) Citrus Rosemary Soap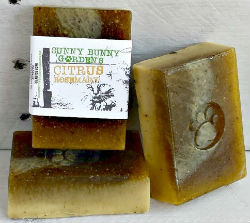 A10) Vanilla Sundae Soap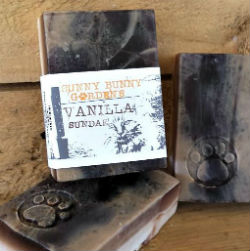 A11) Minty Melon Cucumber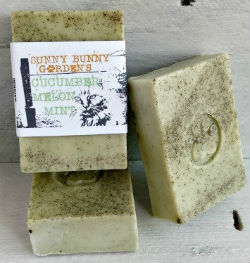 A12 Lavender Citrus Soap
Ships in 4-7 Days
Express Shipping is not Available
Sunny Bunny Organic Soaps with Paw Print Design- $5.00