Handmade Dog Bandanas
Classic Tie On Bandanas come in many traditional and not so traditional styles. These are handmade with Love.
Quality hemming of all three edges
Sealed hem edges for longer lasting wear
Machine Washable
These Bandanas were inspired by a sweetie Golden Retriever, Maddie Anne. Maddie and her older brother, Kramer, came from the Golden Retriever Rescue of the Rockies (GRRR)(http://www.goldenrescue.com.) Maddie was a "Golden Angel" with Cerebellar Hypoplasia a neurological disorder that affected her fine motor skills.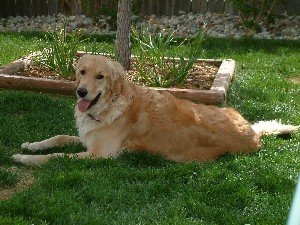 Unrelated to her neurological condition Maddie Anne passed away unexpectedly in Jan. 2007, just shy of her 5th Birthday. Shortly after her death, Kramer came home from a grooming appointment with a bright new bandana, which made us remember how beautiful Maddie looked with her long blonde hair offset by a bandana of her own. We also recalled how Kramer and Maddie played hard and neither of their bandanas would last very long.
In an effort to cheer Kramer up (and to keep us busy) after Maddie went to the Rainbow Bridge, we started to make Kramer a new bandana for each day he went to Doggie Day Camp. We received so many compliments on his bandanas and requests for where we were getting them, that we decided that a fitting tribute to Maddie would be to offer an assortment of bandanas for dogs everywhere. It is our mission that a percentage of all our profits will be donated to the GRRR Golden Angel program in Maddie's name**.
Bandana Size: XXS: This size is for the smallest of dogs, teacup size please be careful when ordering that this size is not too small.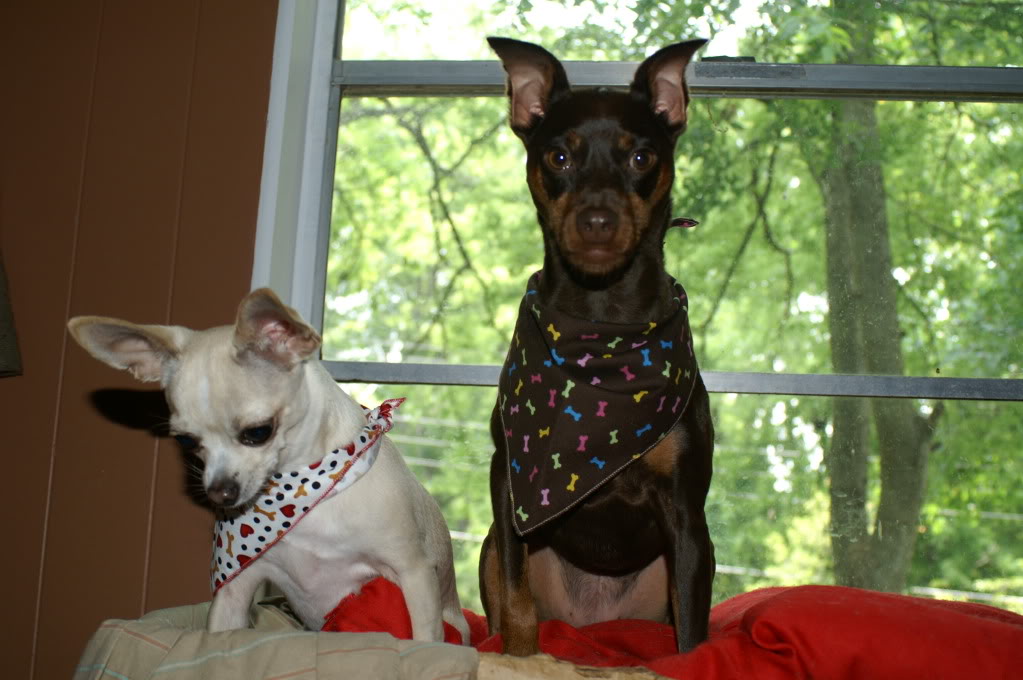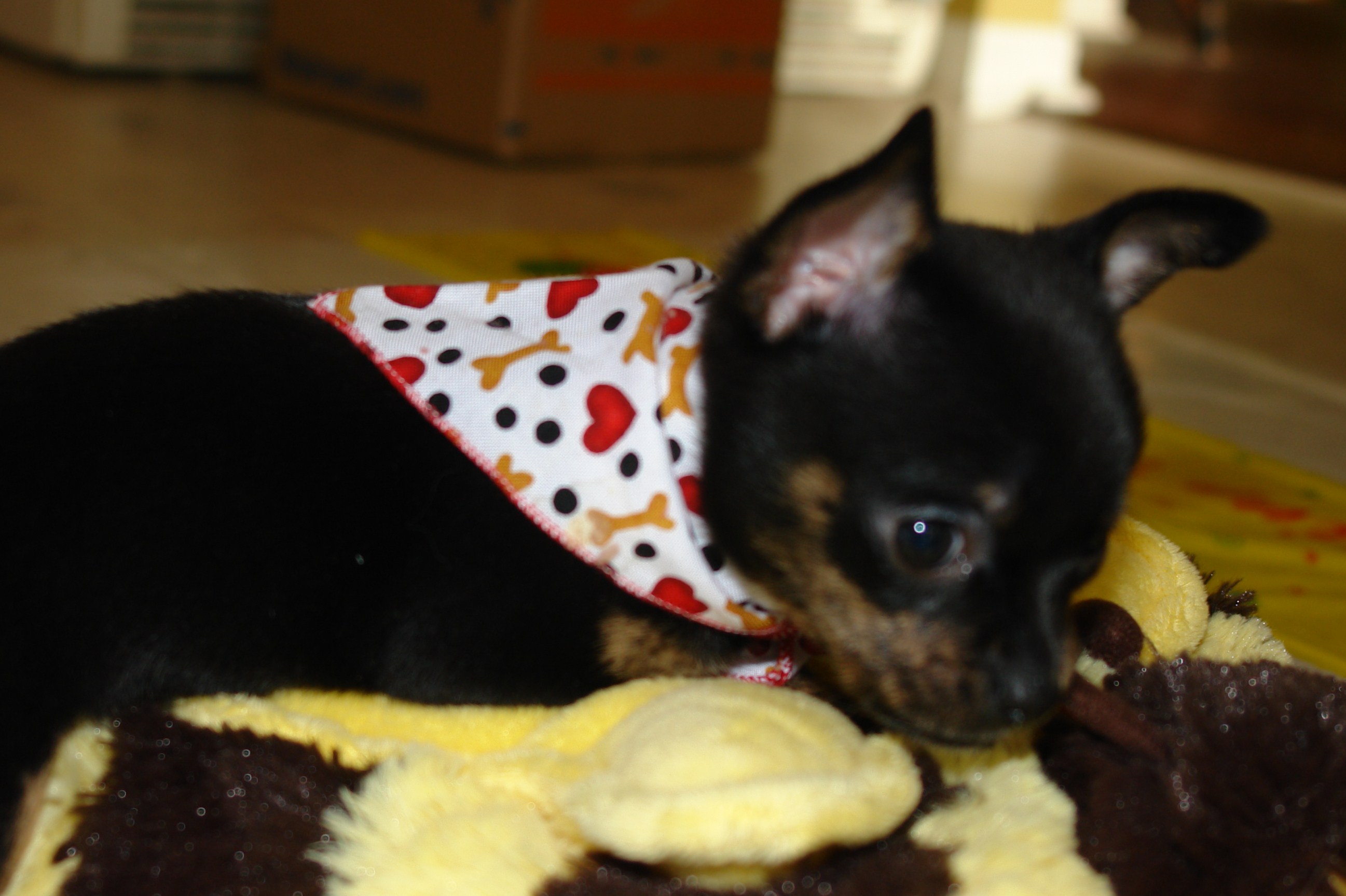 A1) Only 1 Left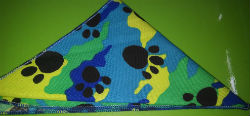 A2) Only 3 Left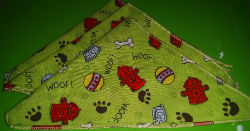 A3) Only 1 Left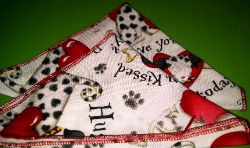 A4)Only 1 Left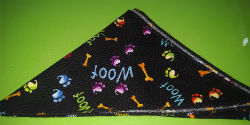 Ships in 4-6 Days
Ships Standard USPS
Express Shipping is available for this item.
Handmade Dog Bandanas
- $1.50