Birthday in a Box
It's birthday time and we make celebrating easy with treats for the guest of honor and his pals! And it all comes in one special box for your pooch.
Included is:
1 Three Tier Rice Cake (Can not be personalized)
1 Happy Birthday Large Dog Bone
1 Best Dog Ever Large Dog Bone
1 Paw Print Large Dog Bone
1 Large Dog Pretzel
1 Medium Dog Muffin
8 Mini Dog Bones
1 1/4 pint Chicken Finger Biscuits
1 1/4 pint Grain Free Mini Cheddar Hearts
Due to heat in the summer ONLY AVAILABLE OCT 1st THROUGH MAY 31!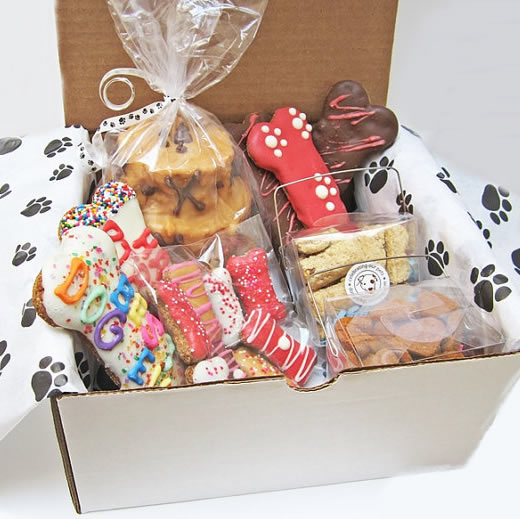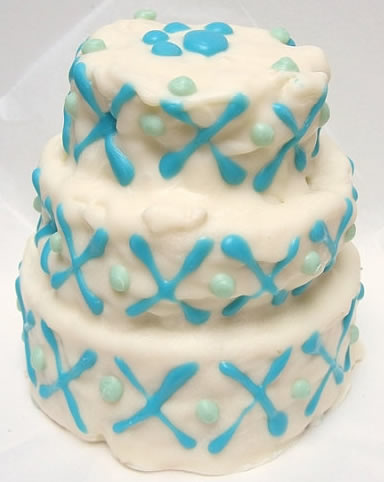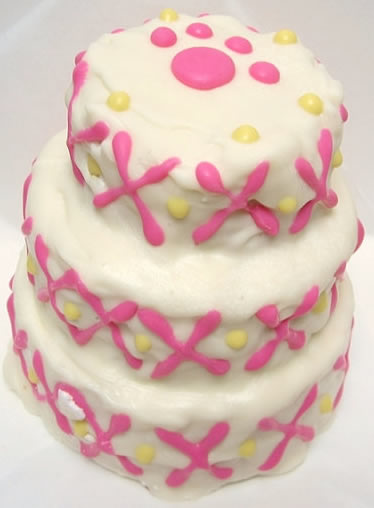 Lucy loved her pretty pink birthday cake. This was the first time i gave her a cake since I could never find a bakery to make one. I will order her cake from you every year now! She loved it and the look on her face when I gave it to her made it priceless to me! Thank you so much!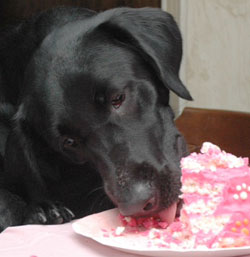 Abbey's cake was adorable! She absolutely loved it & so did some of her human guests. Thank you for helping make Abbey's 1st b-day even more special!!!!
Thank you, Renee G
Ships in 4-7 Days
Large item shipping is more
Express Shipping is not available for this item.
Birthday in a Box- $42.50