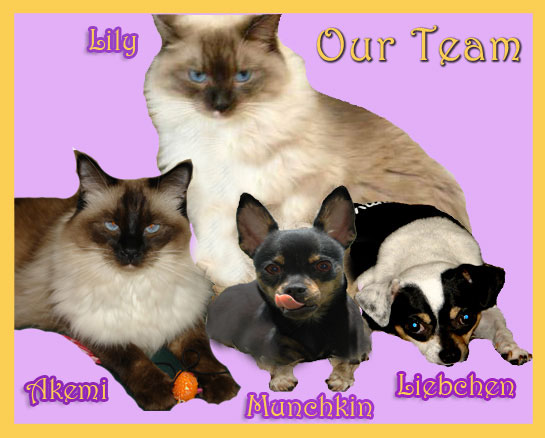 St. Pete Times Article About Us
|
Tampa Tribune Article About Us
Since we opened in 2004, our baskets can be special ordered to satisfy any dog or cat's particular taste. We would Love to spoil your cat or dog as if they were our own! We have a wide assortment of healthy treats, fun toys and gifts to make your spoiled kitty cats purr and pampered pooches tails wag!
We offer dog and cat gift baskets in all shapes, sizes and for all occasions. From dog birthdays, holiday gifts to new puppy gifts, everything to spoil your most discriminating Dogs & Cats.
We help to support many rescue organizations by providing some of their vital information and links right here on our web site! If you are a rescue/animal welfare organization and would like to be included here, please send us an e-mail.
We think every doggie and kitty cat should get a gift, so we keep our prices pretty close to our cost. It is our idea that with excellent service and customers' re-orders and telling others about us, that we will grow slowly but in the right way. As we grow we put a lot back into the local and national rescue groups that need our help so much! They do so much with so little.
HELP SAVE A LIFE
We believe very strongly in helping to end the never-ending cycle of killing millions of perfectly healthily, loveable dogs and cats. So much of this needless killing could be prevented by spaying/neutering your pets, to prevent the cycle of unwanted, homeless animals
Our Goal: Feeding Treats with Health Benefits
It's hard to resist rewarding your pet with a few treats now and then, especially when they give you that irresistible look that says "It's time for a treat!" And treats are, of course, an essential tool for training and behavior modification. But like people snacks, pet treats come in many varieties and range from natural and healthy to plain old junk food. It's as important to check the ingredients of your pet's treats as it is to analyze what's in their food. At Pampered Paw Gifts we pre-screen the ingredients of all the treats we offer, so you won't find anything unhealthy in our store. But something else you may want to consider is the new trend toward functional treats.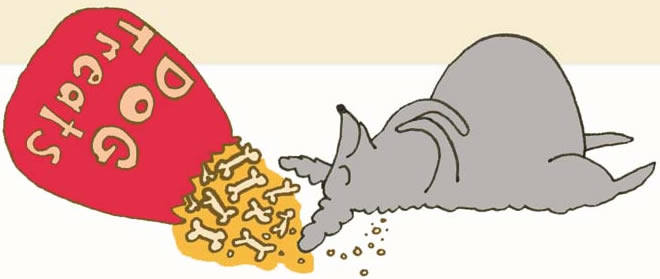 Our Team: Enjoy this video of all our fur kids with us now and at rainbowbridge